Dolphin volunteering – looking for some reasons to learn & volunteer for our threatened dolphin population?

You're a perfect fit for us if you:
– admire the sea,

– love animals… especially dolphins,
– are looking for a new knowledge, mixed with a hint of adventure to add to your CV.

---
As a volunteer  with Vivamar, you'll help with conservation and research of the last resident dolphins in the Northern Adriatic Sea. By working closely with marine biologists, volunteers get hands-on experience in dolphin research and are directly involved in dolphin data collection, analysis  and community outreach.
The important scientific data allows people to learn more about the dolphin sub-population, which means  researchers can do more to protect these animals. Without the crucial baseline information, it is impossible to lobby for implementing the needed changes to protect these last marine mammals.
Vivamar has researched the common bottlenose dolphin population in Slovenia and along the W coast of Istria in Croatia since 2001. Due to a 50% decline in the dolphin population over the last 5 decades and losing two dolphin species from the area in the same time window, Vivamar focuses on how we can keep our bottlenose dolphins from disappearing from the area as well. We mean it when we say that YOU can make such a big difference by volunteering!
This can be a life changing and most beautiful experience in someone's life. Our mornings will be spent learning about data collection and dolphin identification and our afternoons have us out in the field – in the sea!
Check out our dolphin volunteer video to see exactly what we get up to in the summer months:

So, what are the advantages of joining Vivamar vs. all the other similar projects out there?
We offer a variety of perks ranging from special financing to various excursions that help you connect better with our dolphins and the area.
Pay in two rates. Vivamar offers the possibility of paying in 2 parts, with the 2nd rate payable four weeks before your arrival.
Swim in the clear blue Adriatic Sea in your free time, just two minutes walk from the research base! You will not be strictly occupied all the days with (fun) work for dolphins. You'll also have some time to relax or explore.
Visit National Park's Kamenjak or Brioni (copayment). The Vivamar team will take you to one of these natural beauties if you're up for it.
Visit a Tuscany like city (alternative to the previous point). Within the program, you have a chance to visit Motovun, a town very much resembling Tuscany.
If landing in Venice… Venice might be your arrival or departure Airport, since it offers cheap connections to the other continents. In this case, you'll have the opportunity to visit this inspiring water city… One of the most beautiful towns in Europe;
You don't need specific skills to go to sea with us, but in general you should have bundles of enthusiasm.
Vivamar 'Volunteer for Dolphin Conservation' dates in 2019 are:


1st TEAM      6th MAY – 16th MAY  

2nd  TEAM     20th MAY – 30th MAY

3rd TEAM      3rd JUN – 13th JUN

4th TEAM      20th JUN – 30th JUN     

5th TEAM      4th JUL – 14th JUL  

6th TEAM      18th JUL – 28th JUL 

7th TEAM      1st AUG – 11th AUG      

8th TEAM      15th AUG – 25th AUG

9th TEAM      2nd SEP – 12th SEP

10th TEAM    16th SEP – 26th SEP

11th TEAM    30th SEP – 10th OCT

             

      
COST*:
interested volunteers are welcome to ask for furhter info about the pricing.
The packages are only possible as an 10 day unit in the team dates indicated, with all the mentioned points above and all the needed equipment for the research. Click here for a currency converter.
*Insurance for the stay, transport to and from the research base are not included.
For more information about the research site, payment options (it is possible to pay also with PayPal) please email all questions and concerns to info@vivamar.org. We will send you more detailed information about the research project, your stay, the program and the booking form.
Volunteering for Vivamar represents a fantastic opportunity for you to:
gain first hand insight into a day in the life of a bottlenose dolphin  and all the threats that they face.

learn about

B

iology, Ecology and Conservation of Marine Mammals. You can also gain deeper insight into their physiology, ethology… and you will have a scientific supervision while working with data.

meet and work with a competent and engaging team of like-minded people. You'll most likely also learn about other cultures and languages!

raise awareness about the importance of the dolphins' role in the Slovenian Sea.

enjoy the Mediterranean sun and crystal blue water

.

enjoy snorkeling from the research boat directly into the blue, off the dreamy islands in the research area.
How you'll help

With professional support, you will help fill in our dolphin data into the database.  You will learn how to use photo identification methods to distinguish one dolphin from the other. We also love when volunteers are proficient with social media, so that they can take advantage of social media platforms and advocate our dolphin activities. In some teams you will be helping to prepare and, depending on the dates, attend local awareness events that Vivamar organizes. These events are great opportunities to engage with the local public and raise awareness about bottlenose dolphins in the area and their importance for the entire marine ecosystem.
Prepare for your life to change…
You'll see the world differently after you have helped in our team. You will not only learn more about the dolphins' status and the problems that they face, but you will understand how similar dynamics affect other beautiful, fragile, biodiverse places in the world. You'll see similarities and differences, and come to understand them. We hope that you can take knowledge away from here, find a place you think is special that needs help, and start inspiring the people around you to preserve and protect that place, including all the plants and animals within it.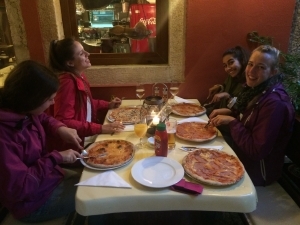 …for the better
As a dolphin volunteer, you will experience what every one of our team members has–  inner growth. After spending time with the dolphins and Vivamar, you will be more enthusiastic and passionate  – either about your everyday life, your studies, or any other project you are considering. Throw yourself in the deep end, push yourself, grow, learn, and gain confidence – all through your time helping us.
You'll also stand out.  Talk about your dolphin volunteering experience on Facebook, post out-of-this-world sunsets and dolphin photos from the stunning Adriatic to your Instagram and your friends will be so inspired by you!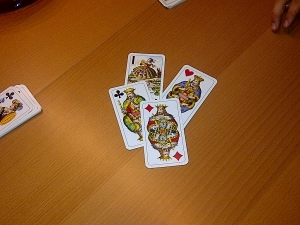 Want more information? You are most welcome to ask and write us to info@vivamar.org.
AND: welcome aboard!