Vivamar and the Shark Alliance
In 2006, the Shark Alliance was founded to campaign for a plan to close loopholes in the European Union's ban on shark finning, which involves cutting the fins off of sharks for human consumption and then throwing the bodies back into the water.
Vivamar was the only non-governmental organization in Slovenia proactively pursuing the elimination of shark finning within the EU. Sharks are in the interest of many citizens / organizations / clubs in Slovenia despite the fact that we have few sharks and this practice, at least as far as we followed, was not implemented. We played an important role in raising awareness and encouraging Slovenian MEPs to advocate the importance that Parliament accepts the proposal to strengthen the existing fragile regulation.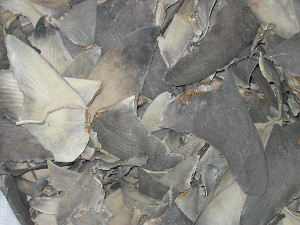 After many sessions with the EU Parliament and strategic meetings in Brussels, Parliament finally voted to close the gaps on the practice of shark finning in the EU. 566 Members of the European Parliament (MEPs) voted for the proposal to require that fins be left naturally attached to all sharks that are brought to port. In Slovenia, we can be proud that 100% of our MEPs voted for this revision. It was a request, without exception, to fully eliminate shark finning onboard vessels.
Now fishermen are required to land sharks with their fins naturally attached. Environmentalists, scientists and an increasing number of international organizations and countries around the world have agreed that this method is the easiest and most effective way to enforce the ban on finning. It was high time that the EU adopted better practices to prevent wasteful shark finning. Even South America was behind the decision!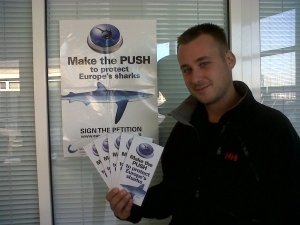 More information about the entire 6 year campaign can be found here.