How is Vivamar active?
As mentioned in our Mission, Vivamar Society is oriented to a dedicated research of the common bottlenose dolphin (Tursiops truncatus) in the area of the Slovenian sea (Slovenia), Trieste Gulf (Italy) and off W Istria (Croatia), thereby linking three different states. This is an ecologically sensitive marine area due to its shallow and semi enclosed geographical properties, which means it is even more important to keep tabs on the ecological status of bioindicators such as dolphins. We collect data all year around while putting conservation and protection as our top priorities. To show the importance of this flag species and to enhance a sustainable development attitude within the human population, Vivamar is trying to deliver the message that we, starting as individuals, can participate on a level of daily routines as a part of a society that acts responsibly and sustainably for both the land and sea. Vivamar spends its time organizing local projects, researching on the water, or actively participating in national and/or international meetings, conferences, and the like. By doing so, Vivamar provides information to the relevant institutions authorized within the state to prepare an action plan and make strategic decisions to protect and conserve our endangered bottlenose dolphins. For more, see "Research".
Vivamar's members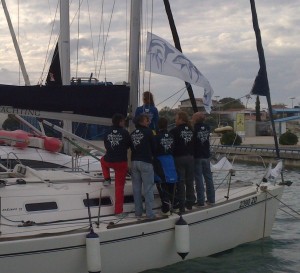 Vivamar has positive and enthusiastic people of different ages and occupations, including journalists, geologists, veterinarians, biologists, students, physicists, architects, students, teachers, historians, entrepreneurs and many other enthusiasts who are otherwise employed elsewhere. Diversity of occupations helps in having different views of the same problem, and this interdisciplinarity allows a more constructive, positive and robust foundation to achieve our common goal.
In addition to a regular field work (dolphin research in the Slovenian Sea, Gulf of Trieste and part of western Istria), society members meet regularly, where we communicate on current and future activities and tasks, such as campaigns, outreach, etc. Vivamar Society is open to all who have interest in voluntary  participation and implementation of the main activities, conservation of Bottlenose Dolphins, and everything else mentioned in our mission.
Who are we?
Darja Ribarič, MPhil in Biology, founder, president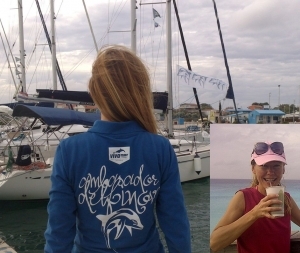 Founder and President of Vivamar Society, established on 5th of June 2002 on the World's Environmental Day. Master of Philosophy in Biological Sciences specialized in neurophysiology, bioacoustics and Cetacean Ecology. From 1994 until 2004, Darja had the role of Slovenian National Contact Person (NCP) for the European Cetacean Society (ECS) at the beginning of integrating Slovenia into the activities of Cetacean Ecology, conservation and protection of Marine Mammals. She introduced Vivamar as the only Slovenian partner for European projects that have played an important role in the conservation of the local bottlenose dolphin (Tursiops truncatus) population. For the financial aspect, Darja built her career in the pharmaceutical business starting as a Product Specialist, growing to Business Unit Manager, Product Manager, Project Manager and lately as a Country Portfolio Manager and head of business development department for Slovenia in the largest generic pharmaceutical company in the world. This has given her an excellent knowledge of marketing and sales opportunities in a demanding, competitive environment and a solid general knowledge of the business world. In her spare time, Darja tries to follow her dreams and has therefore always been active in the conservation and research of bottlenose dolphins in Slovenia, Trieste Gulf and along the west coast off Istria. She started to acquire knowledge about techniques for studying dolphins from 1989 onwards.
Tanja Ostrman Renault, cofounder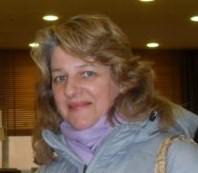 Co-Founder of Vivamar Society. A happy child of a socialism and enthusiastic entrepreneur in the independent Slovenia. In 1989 Tanja graduated at the Faculty of Arts in Ljubljana, majoring in English and French Language and Literature. Tanja has six years of teaching experience of the future diplomats and has studied Portuguese in Mozambique, where she had the unforgettable and unique experience of swimming with wild dolphins. They came by themselves, dove under the swimmers, circled around them and watched. As they came so they were gone – all of a sudden they swam away.  From then on, Tanja takes a chance in every opportunity to observe these magnificent animals in their natural environment. In her professional life, Tanja is a lecturer of English at the Faculty of Arts in Maribor, mentor and lecturer at DOBA Faculty of applied Business and Social Studies Maribor, interpreter and translator for English and French languages, tourist guide and more.
Dr. Malan Štrbenc, PhD in Vet. Med., member, spec. for anatomy and physiology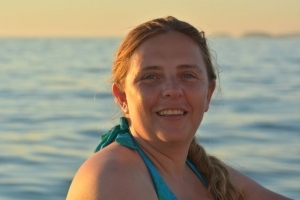 Dr. Malan Štrbenc was growing as a child in a family housing block but most of the time she has played in the woods along Krka river or on a grassy hill. When on holidays with relatives, she spent long hours in the stall or rabbit house, or tried to steal a chick from the hen for cuddling. No relative was therefore surprised that she chose to study veterinary medicine, which still in those days had a reputation of a strictly male profession. She continued her career in science and pedagogy on the Higher Education level and lectured at Universitiy of Ljubljana, Veterinary Faculty in Ljubljana, University of Primorska, Faculty of Veterinary Medicine at Utrecht University and Ross University School of Veterinary Medicine on Caribbean Islands. She joined Vivamar in 2009 as an expert on the Anatomy and Physiology of animals, especially those uncommon ones with special physical adaptations, including dolphins who represent a unique phenomenon. She also supports other Slovenian Societies active in preservation and study of animals (reptiles, amphibians, bats, carnivores) or plants (orchids). When exploring beautiful places in nature at home or around the world she prefers a non-invasive mode of travel such as kayaking, cycling, or mountaineering. For more than a year she lived onboard of Habibi sailing boat and had so the chance to observe dolphins in their wide range of behavior. It was most wonderful when they swam right off the displacement wave in front of the bow and established eye contact with her. "Curiosity was present on both sides. Then a moment after that, we gave each other place again to retreat to the freedom."
Nataša Potočnik, cofounder, Public relations

Nataša Potočnik has 25 years of experience in marketing, public relations and advertising. She is an inexhaustible source of fresh ideas and an engine of many projects, including being a co-founder of the first Escape Room® in Ljubljana: HUDA SOBA®, co-founder of the Nesthor company and portal Varna Starost (Safe Age). But above all she is definitely a mother of three children (and one dog), a partner and few times weekly also a Pilates instructor. Stressful work, too short deadlines, constant search after the new paths and possibilities, concepts, ideas and monitoring of the latest trends raise the need of an urgent counterweight. Therefore Nataša is often underway to the sea and captures creative inspiration right there at the sea which she deeply respects, as well as all its inhabitants. And since the most beautiful moments in her life certainly includes meetings with the wild dolphins she decided to help them in her best way and has therefore as a specialist in strategic communication joined the Vivamar Society.
Koraljka Polaček, cofounder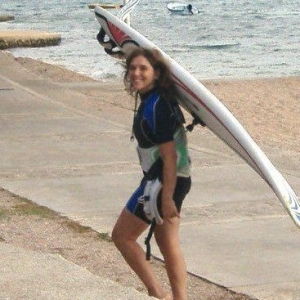 Koraljka Polaček, academic painter, professor of art education in Zagreb. She graduated in 1998 at the Academy of Fine Arts in Zagreb. To date, she organized 30 own exhibitions and participated in numerous group exhibitions. While she worked at the elementary school she was awarded with "Europe at School" (2002), the artwork for children from 7th-14th years.
She's in love with nature, animals, sea and surfing.
For many years she is active in helping animals through different Croatian non-governmental organizations – donations of her paintings, illustrating animal picture books, organizes campaigns for help, etc.
Protection of the sea and marine animals came to the front in her life after moving to the island of Cres (2008), where she encountered dolphins with "eye to eye" and she recognized the real problems in the field about the protection for the sea.