Have you seen a Dolphin or any other Marine Mammal?
We would appreciate any information – where, when, wheather conditions, sea state, how many dolphins you saw (possible calfs/juveniles) and indicating their activities (direction of travel, foraging, playing/socializing, jumping…). Photos are very welcome.  
Contact us on VIVAMAR Society for Sustainable Development for the Sea
info@vivamar.org
Mobile: 00386 41 435 500
You can also print out the below form and fill it up, please!
After filling the form up you can make a photo on your mobile and simply send it back to us with an email.
Additional leafleat is informative and describes other Cetacean species that you could potenttially see besides the Bottlenose Dolphins – but it is highly unlikely in our research area.
THANK YOU for taking an active part!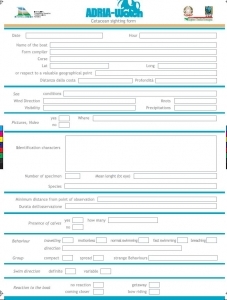 Error: Contact form not found.